DISPLAY
LCD displays never go out of sight in our daily life. We develop and manufacture reflective sheets, double-sided tape, color control film and other products. Also produce functional parts for personal computers and smartphones such as insulating films, various cushions, and protective film and fixing tapes that are hidden from view.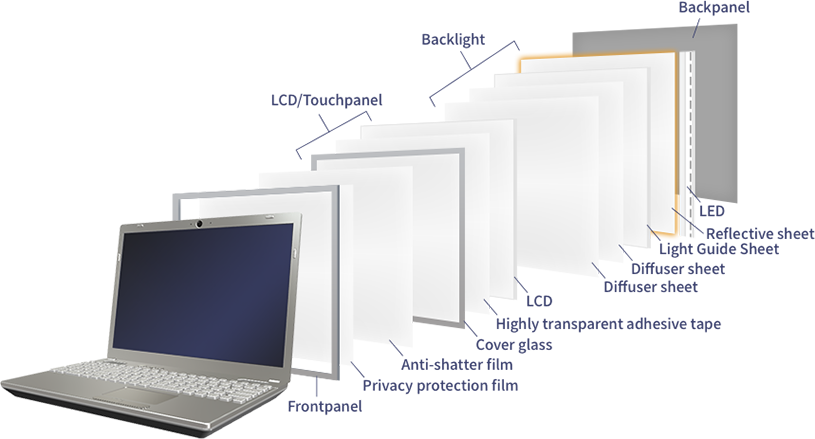 Reflective Sheet
Reflective sheet reflects light emitted in the opposite direction and returns it to the LCD panel side to reduce light loss and improve the brightness of the LCD.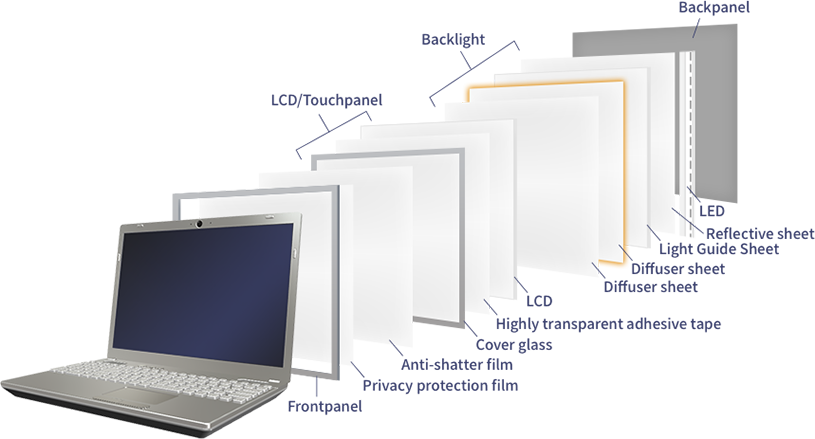 Diffusion Sheet
Widely used in various applications such as personal computers, smartphones and car navigation systems. Diffuse sheets can be used to brighten and equalize the screen.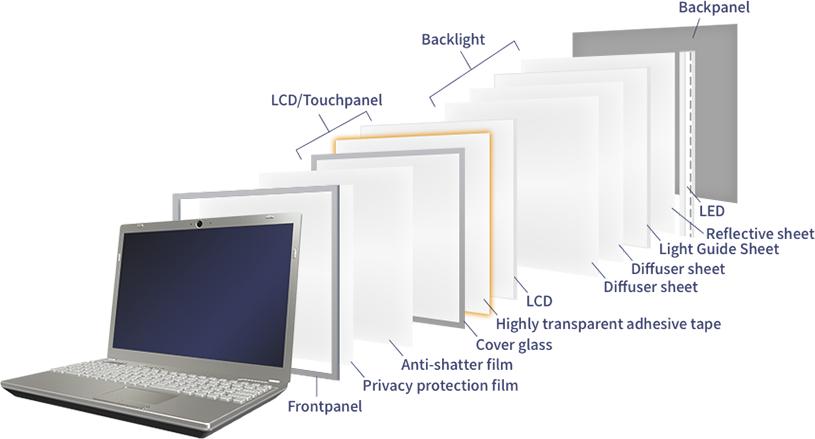 High Transparency, Double-sided Tape
Adhesive tape without a base material with multifunctional features such as high transparency, conformity to printing bumps, and outgas resistance.
Protective Film
Surface protective material with excellent wettability. Prevents air bubbles when applying and excellent reworkability without adhesive residue. Suitable for handling and shipping glass for smartphones, tablets, and PCs.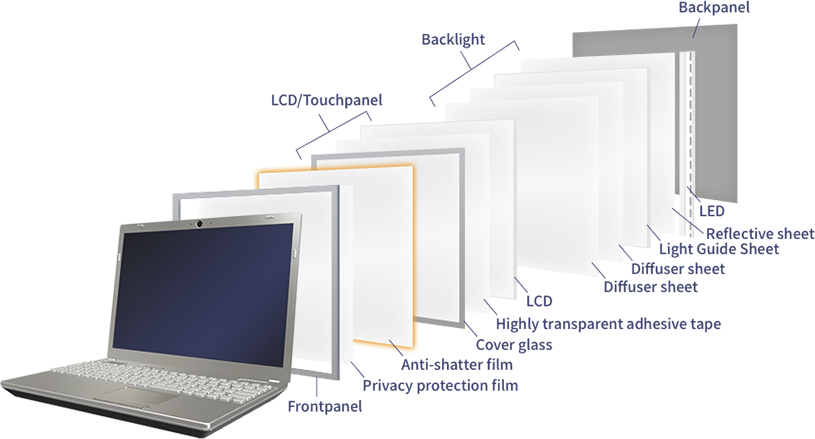 Shutterproof Film
This film prevents glass fragments from scattering even if the glass is broken, thereby avoiding secondary damage.The film also played a role in making images and videos look brighter.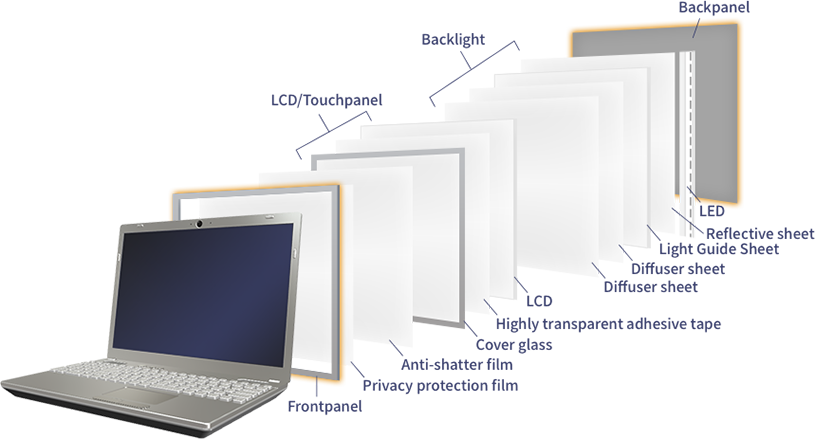 Self Healing Material
By using a special polyisocyanate, giving it a highly cross-linked but soft resin structure, it is a new self-healing product designed to prevent scratching like a cushioning material and recover from scratches (deformation) as quickly as rubber.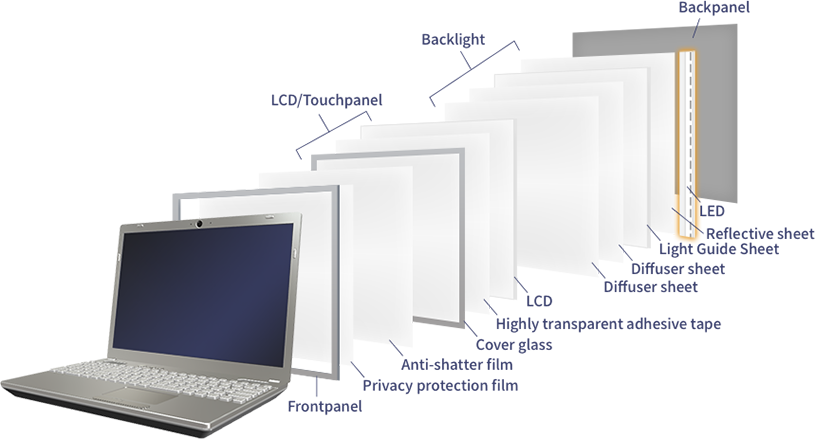 FPC Fixing Tape
By designing the area of the adhesive to match the light source pitch of the LED, light from the light source is efficiently transmitted to the light guide panel.Backlight brightness can be brightened by the highly reflective white base material.In addition, by using a gray tone base material, it is possible to adjust the unevenness of the brightness.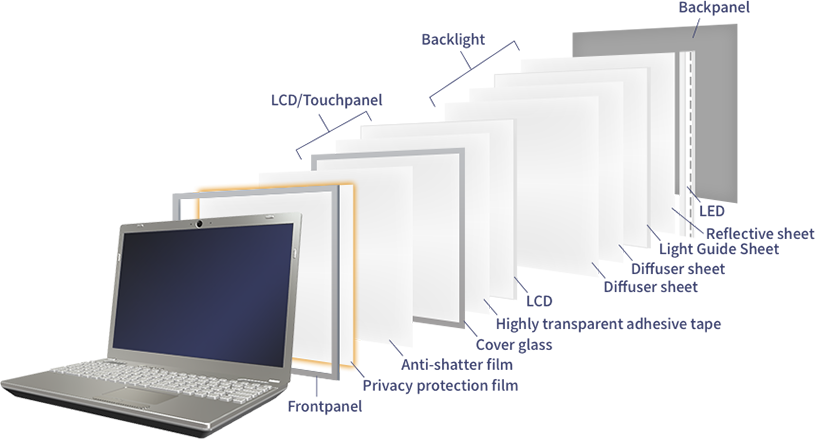 Peep Prevention Film

Special processing restricts the view from left to right and up and down. This film protects your privacy by preventing people around you from seeing the screen.