HOUSING FACILITIES
We have been developing and introducing functional films with the concept of improving the safety,security and comfort of residential spaces.We will do our best to meet even more various needs in the future.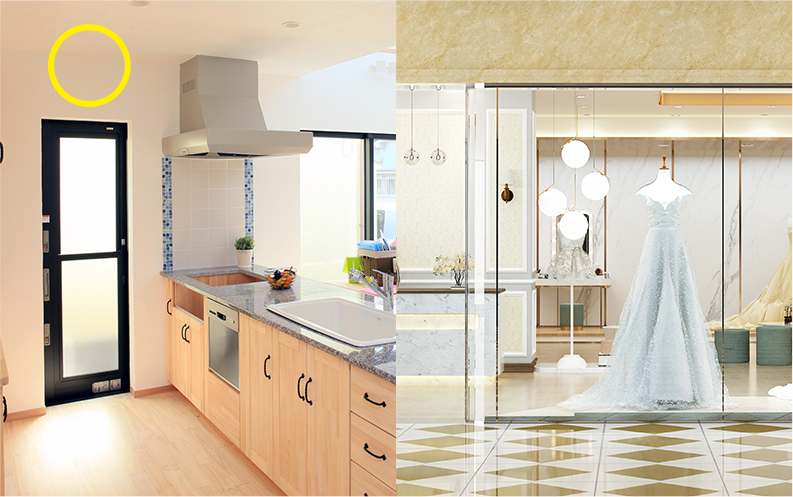 Wallpapers
Wallpaper with deodorant, antibacterial and anti-viral properties. It is bubble-resistant,easy to apply and can be used to apply dot printing.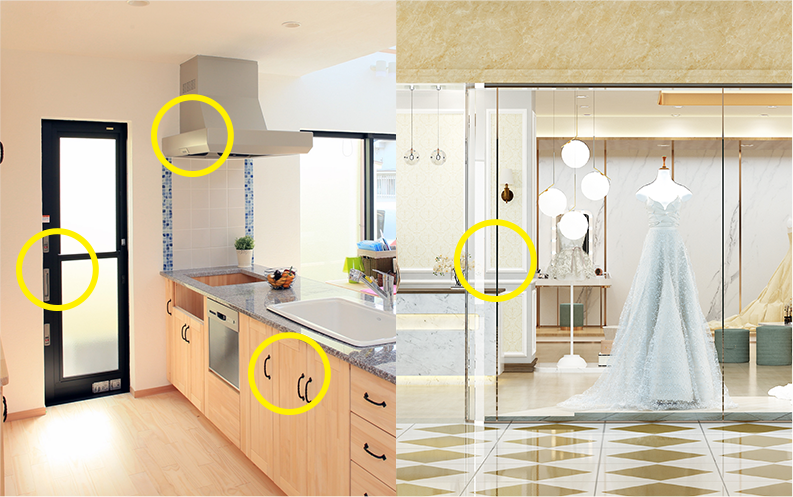 Anti-bacterial Sheet
We provide sheets that prevent bacterial growth in kitchens, bathtubs and other moist areas.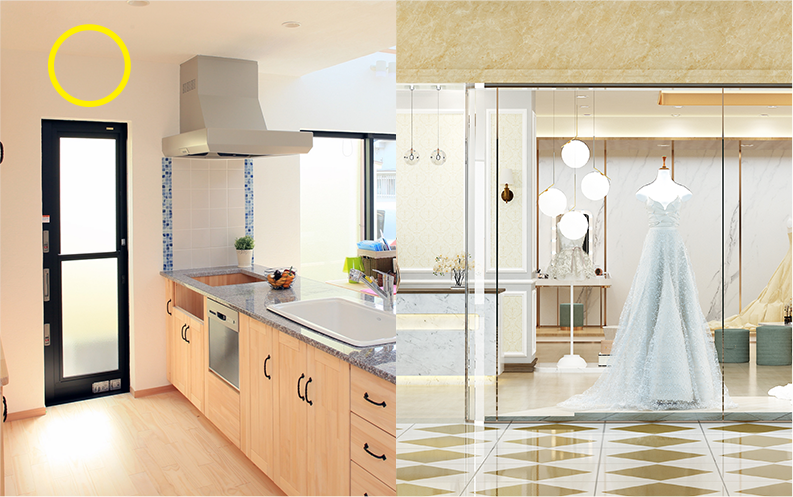 luminescent Tape
It can be used for evacuation guidance in emergency power outages,landmarks in the dark and interior decoration.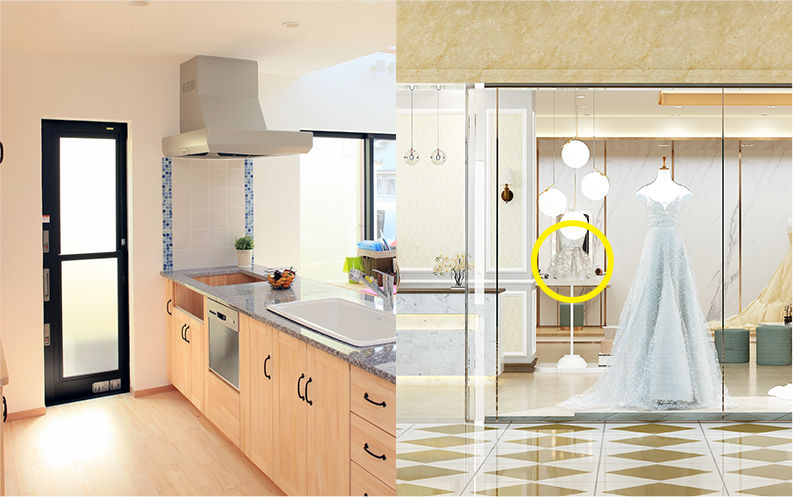 Anti-reflective Film
We offer a range of films that prevent reflected light for store show windows, showcases and art galleries.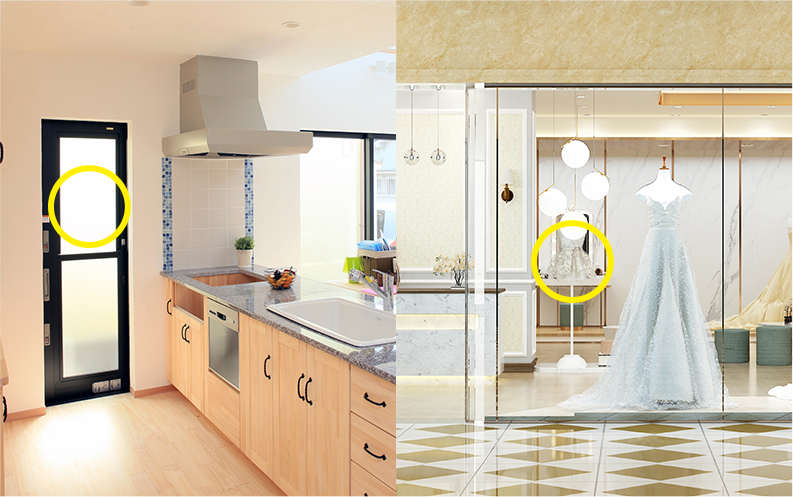 Shatterproof Film

We are introducing film that prevents window glass scattering to protect from crime and disasters.