TRANSFER STICKER AND OTHER
By using our core polymer and processing technology, we have developed a waterless pressure-sensitive transfer sticker that can be applied to the skin.
It is easy to apply, and can be easily removed without using a special remover.
Special printing technology achieved a thickness of approximately 20 μm. It follows the expansion and contraction of the skin to avoid any feeling of stretching.
It has passed the 24-hour occlusion human patch test.
Please see the URL for further information.
https://www.faithlab.co.jp/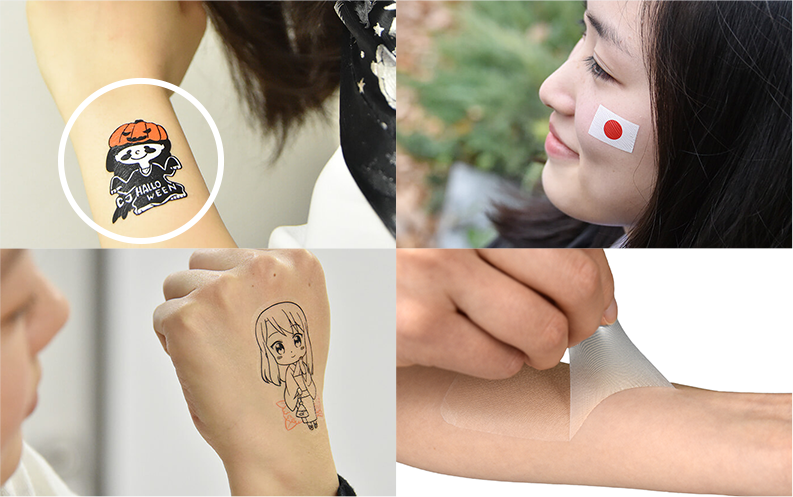 Event
It can be easily applied on the spot at events (concerts, Halloween, etc.) without using water and does not peel off in sweat or rain. Best for selling and distributing goods at events.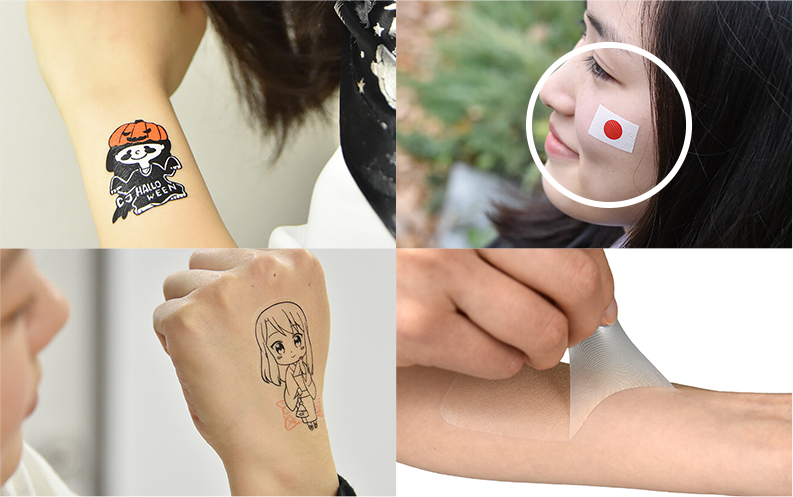 Sports
It is available to create designs of team logos, flags, etc. for watching sports such as soccer, baseball, rugby, etc., which can be stuck on your face or arm to support your team.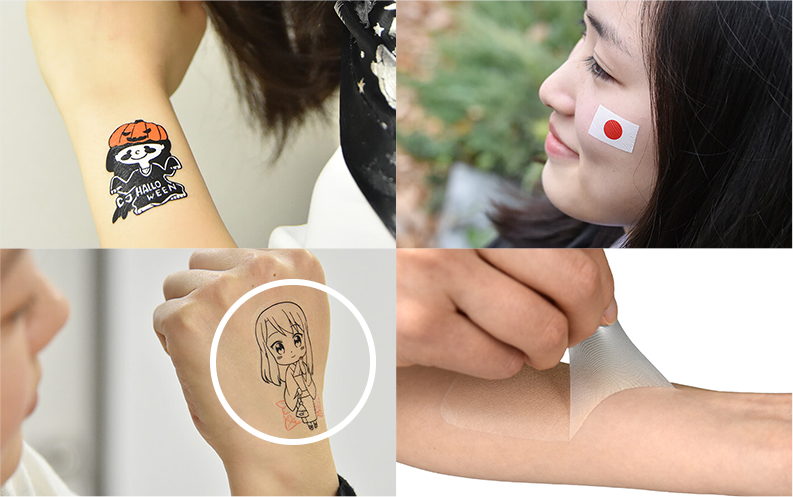 Character
Attaching a cute character transfer sticker to your skin can further enhance your attraction to the character. Transfer stickers for skin are widely used as a way to further promote the company's content.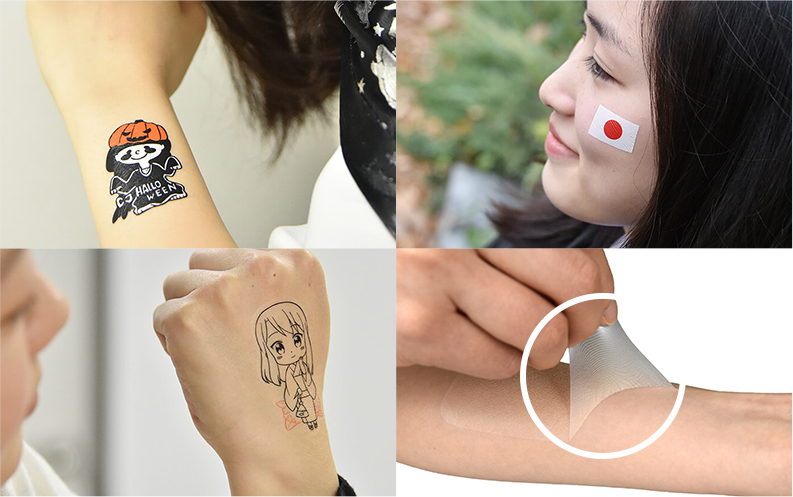 Beauty
The ultra-thin film with a thickness of about 20μ can make stains and scratches invisible.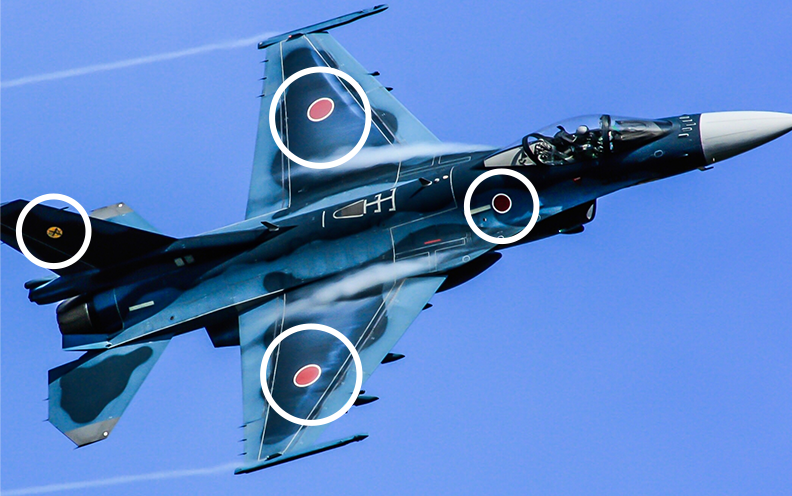 Other

We develop and sell a variety of unique products, such as special transfer seals for use in aircraft, fighter jets and other tough environments.