TECHNICAL DETAILS
TECHNICAL DETAILS
SELECTION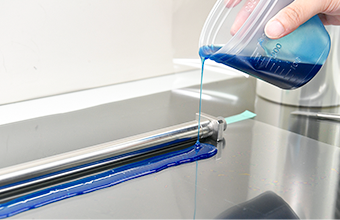 Providing optimal procurement and solutions
for all materials and processes.
Excellent network & Optimal procurement
Selection of Inks, Pressure sensitive Adhesive and Adhesive
Development of Inks,Pressure sensitive Adhesive and Adhesive
Selection, blending and analysis of functional materials
COATING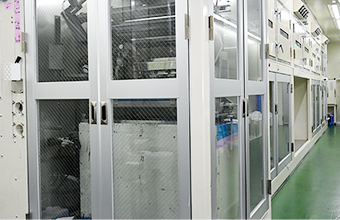 Various functional materials, such as adhesives, hard coats and inks,
areapplied to the surface of film materials.
Coating methods of comma, gravure, die, etc.
Silk screen printing
Offset and label printing
Spray coating
Ink-jet printing
CUTTING
Various types of film materials can be cut to the requested size and shape
Standard slitting, Micro slitting
Sheet cutting from rolls
Design of Thomson dies, engraving dies, etching dies, and precisionpunching
Continuous punching of R to R
LAMINATION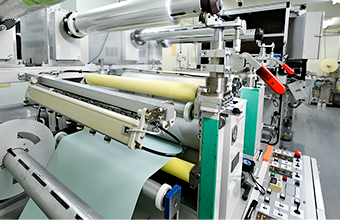 Lamination of films and films or films and different materials
R to R (Roll to Roll)
R to S (Cutting into sheets while laminating)
S to S (Sheet and sheet lamination)
Various types of transfer seals
MEASURING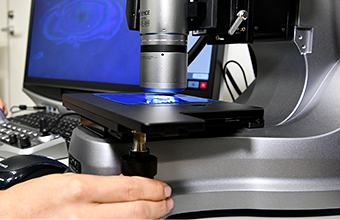 Provides reliable analytics, measuring and analysis.
Digital Microscope ~2500 times
laser microscope
Autograph – 1KN
Spectrometer
FT-IR
Thermal analysis tester(TMA、DTG、DSC)
Contact Angle Meter
Surface roughness tester
Haze meter
Gloss meter
luminance meter
OTHER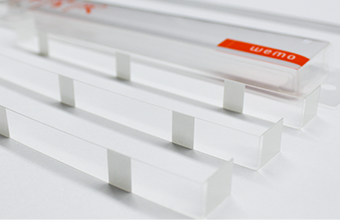 Accept all sorts of requests for plastic, resin, and rubber processing.
Extrusion molding, vacuum forming and other plastic molding
Folding process
Plastic machining process
laser cutting