wemo
Our unique coating technology allows for writing with an "oil-based ballpoint pen" and erasing it with an eraser or finger, making it a memo that can be used again and again. Can choose from a number of types of products according to purpose of use.
Please see the URL for further information.
https://www.wemo.tokyo/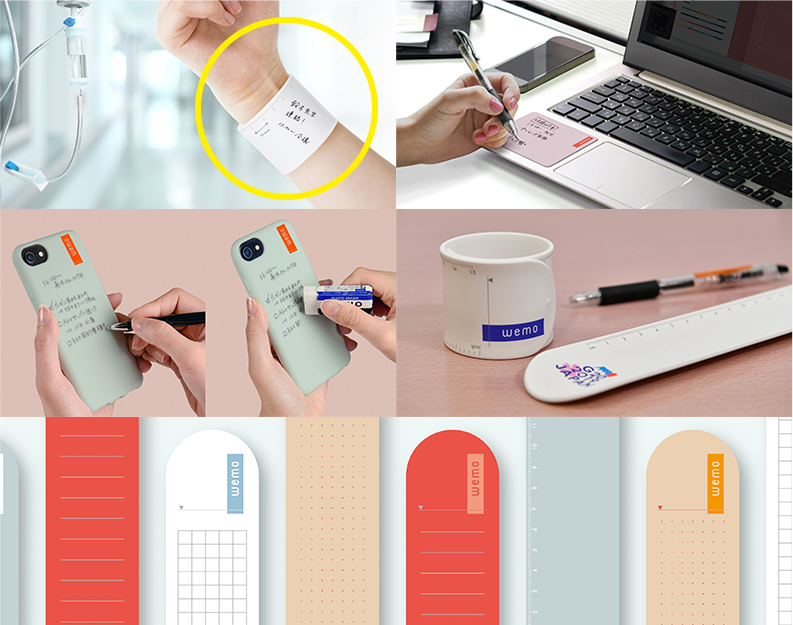 「Band」Type
It can be used by wrapping it around your arm.
Reduces stress on your memory in the field and helps you focus on your work.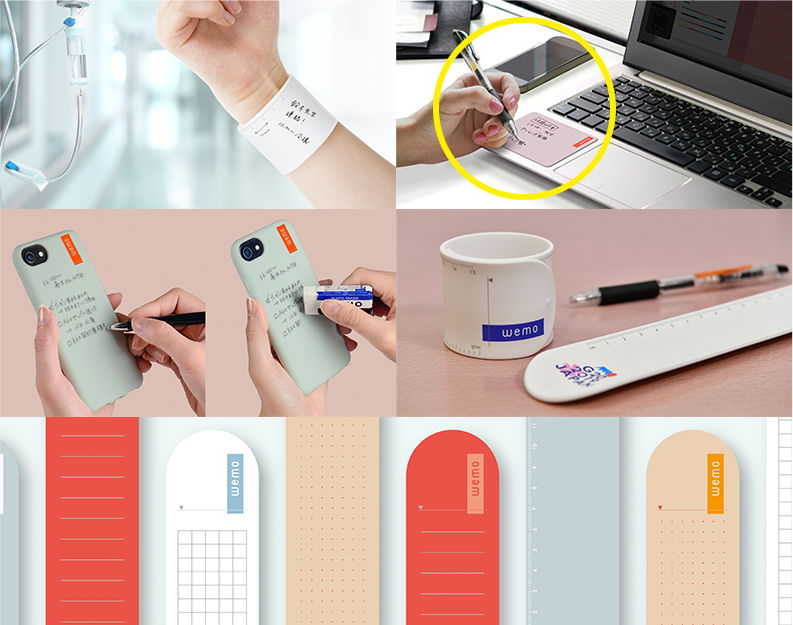 「Pad」Type
Using a unique adhesive material, you can repeatedly use it to stick to your phone or computer and peel it off.
It is a "Super-strong reminder" that prevents you from accidentally forgetting important tasks.
It is available in three sizes: S size (also available with a clip) / M size / L size, you can choose the size that suits your needs.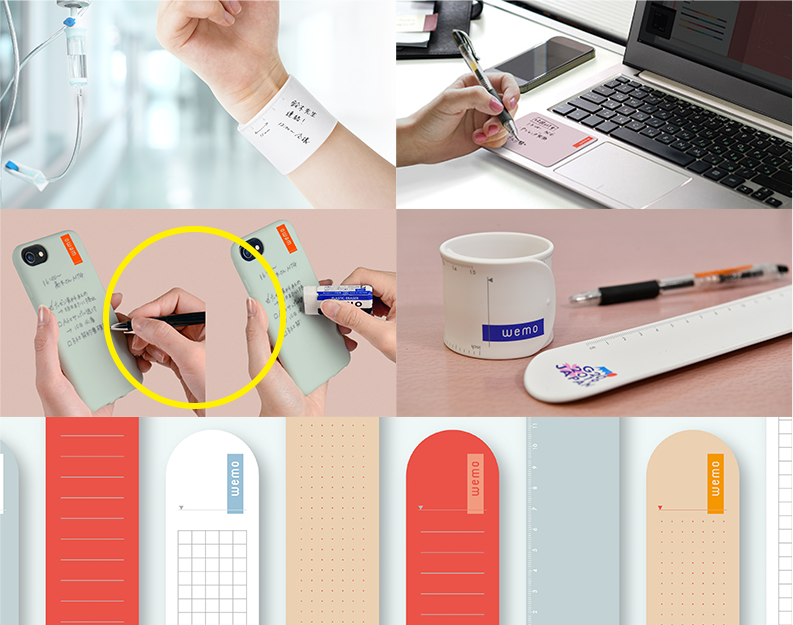 「Case」Type
Quickly write down important tasks on your phone, which you carry with you at all times, to prevent forgetting.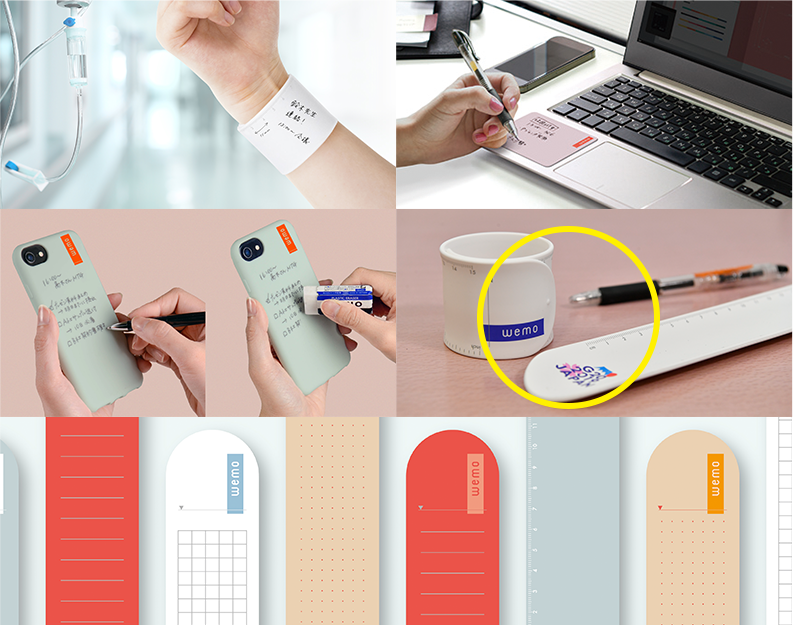 Novelty
It can be used as a novelty item with your company's name on it or by changing the surface design.
Please contact us for more information.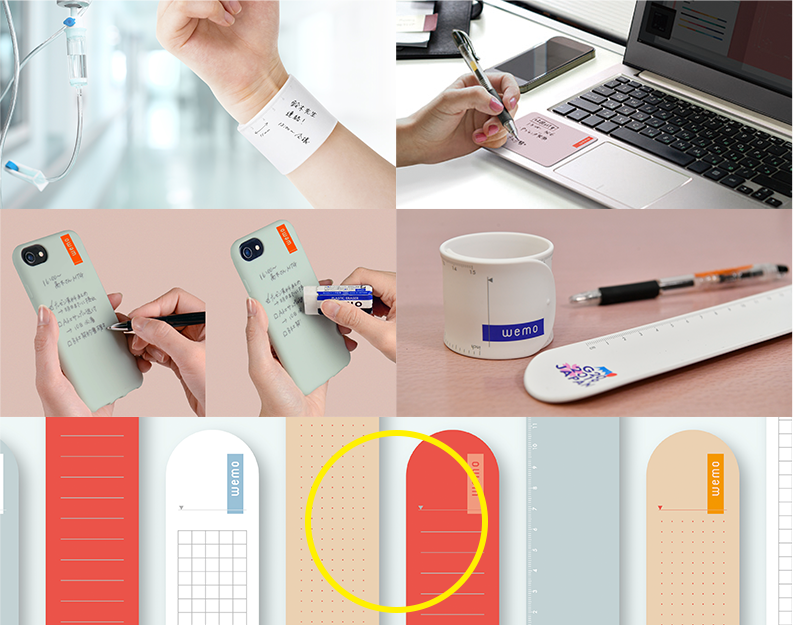 Collaboration

It is also acceptable to collaborate with companies for joint development.

Please contact us for more information.